Unayo Personal Accounts
UNAYO offers two personal accounts: Lite and Pro. While you will have access to the same services, a Lite account will have lower limits.

You can upgrade your account using the smart app or Assisted Services mode on another customer's device.

A Pro account requires more documents, but will give you access to higher limits, allow you to apply to become a merchant or open a business account.
Some of the benefits
Ease of access
Quick and easy day-to-day transacting
Convenience
Access UNAYO using USSD, the smart app or assisted services mode.
Flexibility
Upgrade to an UNAYO Pro account for higher limits and access to additional features, like business account and merchant capabilities.
Transact
Perform digital transactions, or visit your nearest merchant for cash in and cash outs.
Lite Account Bundle
Designed for quick and easy day-to-day transacting. The Lite Account enables you to move money using cash in and cash outs and instantly pay your friends, family, and merchants using the 'Send Money' option or digital account transfer.
Pro Account Bundle
If you want more functionality, the Unayo Pro account is for you. When you sign up for this account, you will have to provide additional information, such as your photo, identity documents and home address. By doing so, you will enjoy increased transactional and account limits.
You will also be able to apply to become a Micro-merchant, which means you will be able to accept payments for goods and services and facilitate other transactions, such as cash ins and cash outs.
Once you have a Pro account, you can also apply to open a business account.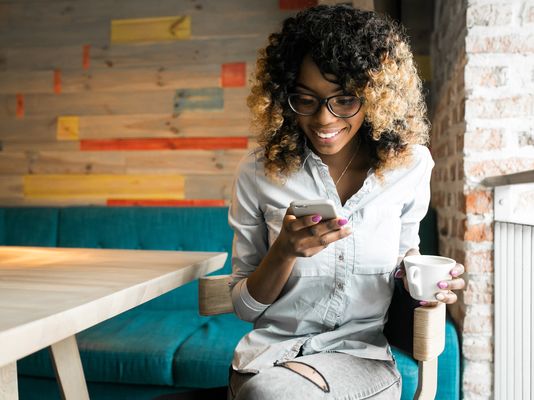 Unayo VAS Behavioural Loans, also referred to as VBL
Unayo VAS Behavioural Loans provide working capital to Unayo merchants who frequently sell airtime to their customers on the Unayo platform.
The primary goal is to enhance their earning potential through earned commission and to create loyalty within our merchant base.
Unayo will present daily loan offers to qualifying merchants (Available on Smart App & USSD).
The offers are designed to be affordable and increase the amount of VAS a merchant can sell and the commission they would be able to earn.
The loans are short-term for duration of up to 7 days
The Unayo team works hard to ensure our Merchants not only have access to this loan offer and are also educated to ensure understanding of the implications of accepting the loan offer
Ready to open a personal Account? Select your country
Unayo is rapidly expanding its footprint to countries across the globe. We have started in Africa, and new countries are coming online all the time. Select your country to find out more.
Ready to open a personal account - Country selector
Interested in Opening a Business Account?
If you have your own business, you can open an Unayo business account. This will give you access to higher account limits and allow you to manage employees' rights and access to your account.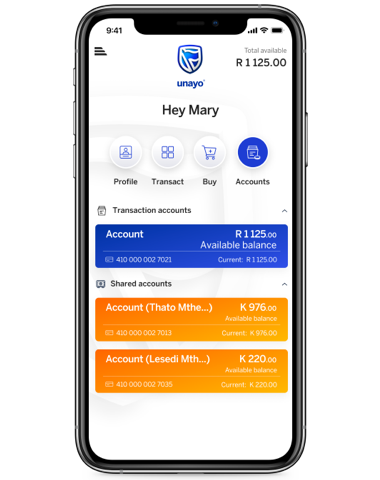 Get the Unayo app
Unayo is a global digital platform that brings you, as a valued customer, a wide range of capabilities to meet your day-to-day services and transactional needs.
You and your business are enabled through Unayo to transact securely and conveniently from your couch, desk, shop or wherever you are.
Let us help you on your journey - Download our App