Become a partner
UNAYO is a services platform designed to connect businesses and people with mutual financial interests.

It connects communities and businesses to help them grow.
With UNAYO, you can
Integrate into your existing systems and channels
Enjoy instant transactions
Expand your service offering with additional products and services
Attach documents to your transactions and channels
Develop and equip your mobile sales force to accept payments on the go
Pay staff and agents immediately. If they have UNAYO accounts it's free, if they don't have an UNAYO account, they can be paid using a voucher.
What are the benefits of partnering with UNAYO?
Ready to Partner with Unayo?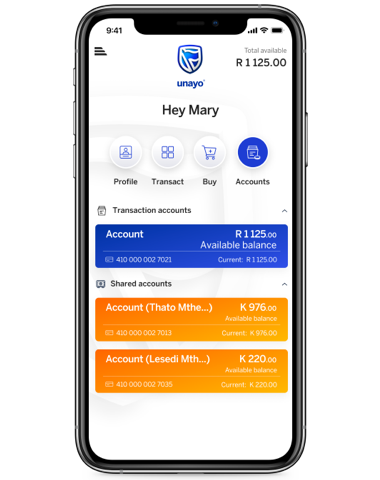 Get the Unayo app
Unayo is a global digital platform that brings you, as a valued customer, a wide range of capabilities to meet your day-to-day services and transactional needs.
You and your business are enabled through Unayo to transact securely and conveniently from your couch, desk, shop or wherever you are.
Let us help you on your journey - Download our App