Unayo Pay
Taking financial inclusion to everyone
With UNAYO Pay, you can
Integrate
Integrate into your existing systems and channels
Enjoy instant payments
Instantly receive funds for purchases
Leverage data to generate reports
Receive the data enabling full reconciliation of invoices paid against goods delivered.
Access financial services
Full access to other banking services and products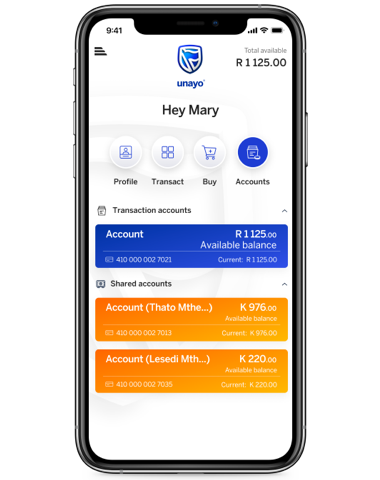 Get the Unayo app
Unayo is a global digital platform that brings you, as a valued customer, a wide range of capabilities to meet your day-to-day services and transactional needs.
You and your business are enabled through Unayo to transact securely and conveniently from your couch, desk, shop or wherever you are.
Let us help you on your journey - Download our App